I'm leaving the muggy confines of the north to go to the muggy confines of Shanghai!
Why? 
Clean Air Workshop @ Agora Space
Date: Thursday, July 24th
Time: 7:00 PM to 8:30 PM
Address: 1199 Panyu Road, Building 3, Unit 101 (Near Nandan Road)
上海市徐汇区番禺路1199弄3号101室
Cost: 200 RMB (includes 1 Smart Air purifier)
To RSVP, send a text message with your name+number of kits you need to 183-2128-9051
Limited to 20 spots. Attendees can bring a friend for free.
What's in a Workshop?
1. I'll explain the science behind filters, what air pollution does to our health, and whether masks actually work.
2. Everyone makes a Smart Air purifier to bring home and cut down PM 2.5 right away.
3. Test it on the spot with a particle counter.
Bring children, family, and friends—who doesn't need to know that clean air doesn't need to cost 10,000RMB?
Can't Make it This Time? 
Our next Shanghai workshop is Sunday 7/27. 
Or keep an eye out for our next workshop: http://smartairfilters.com/#workshops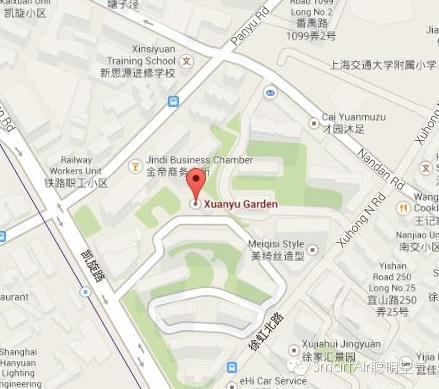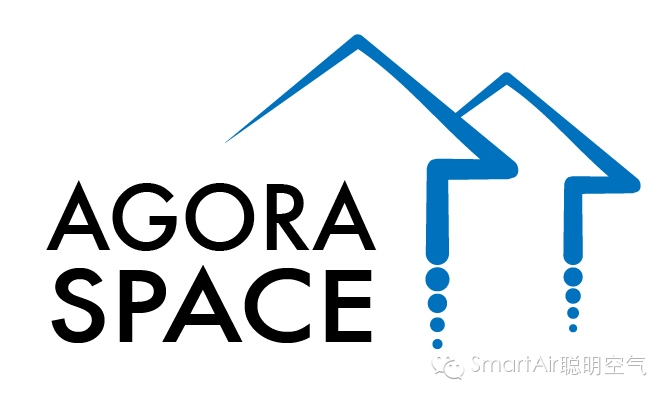 ​
Directions: Five minutes north of the Yishan Road subway station (Lines 3 and 4). Take Exit 5 from Line 4 Yishan Road station and walk west on Kaixuan Rd for 100 meters until Panyu Rd. Turn right and walk north on Panyu Rd for 50 meters until the entrance to 1199.
To learn more about how to protect yourself (and your wallet!) from air pollution in China, add Smart Air on WeChat: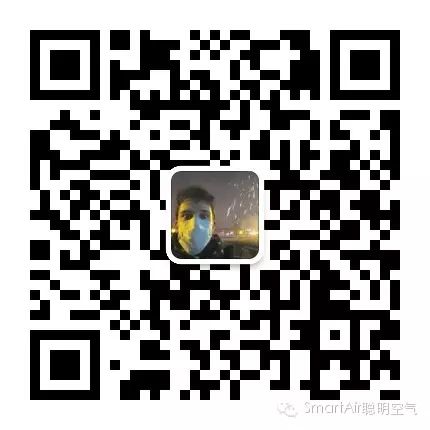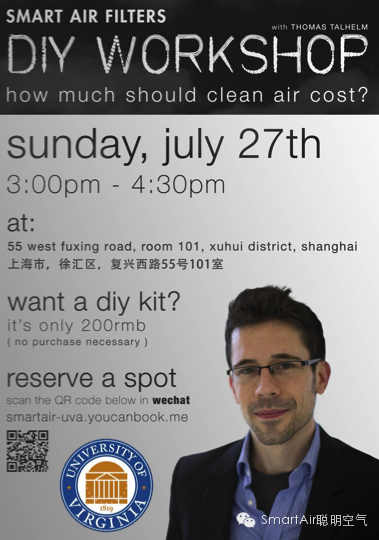 My university is helping host a clean air workshop next Sunday in Shanghai! It's a UVa event, but all are welcome. 
Sunday, 7/27, 3pm
UVa China Center
Shanghai, Xuhui District
Fuxing Xilu, #55, Room 101
This event is open to the public: RSVP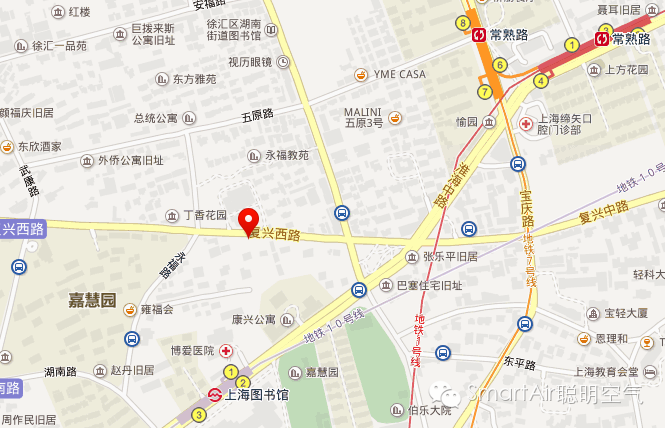 Two options:
Option 1: Bring a purifier home.
Take home a Smart Air purifier and cut the PM 2.5 in your home right away! Cost: 200 RMB (the same as on our website). Pay at the door.
Option 2: Free Knowledge
All are welcome to come and learn more about clean air, whether masks really work, and how you can protect yourself without giving thousands of kuai to air purifier companies!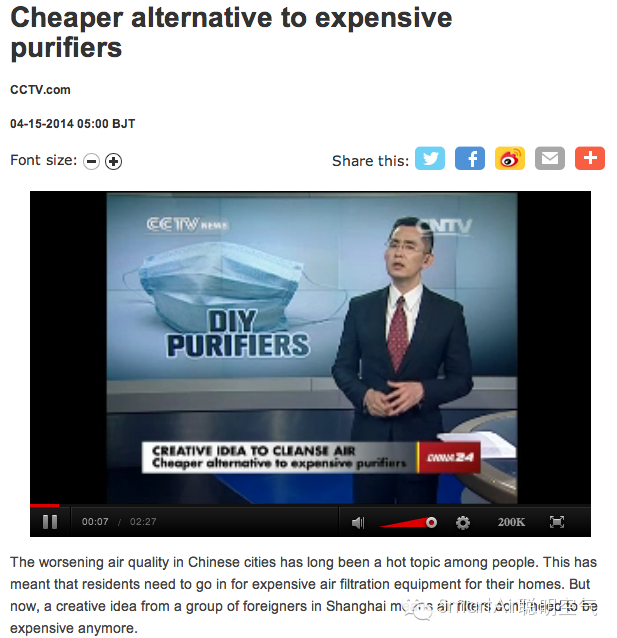 What's in a workshop?
1. Air pollution knowledge! I'll cover the basics about air pollution, whether masks actually work, and how to protect yourself.
2. Build your own Smart Air purifier. It takes just five minutes, and you can bring it home to remove PM 2.5 from your home right away.
3. Use Smart Air's laser particle counter to test your new purifier on the spot.
LOCATION UPDATE: The Hive @ Wan Chai
Before now, the farthest south we've brought our message about clean air was Hangzhou. Now Smart Air and The Hive are teaming up to bring affordable clean air for Hong Kong's first-ever DIY air filter workshop:
Date: Thursday, July 17, 6:30pm
Location:  The Hive, Wan Chai

Cost: 300 HKD (includes a Smart Air DIY purifier and a drink from The Hive)
21st Floor, The Phoenix Building
No. 23 Luard Road
Wan Chai
+852 3568 6343
What's in a workshop?
1. What everyone needs to know about air pollution
We teach the basics about air pollution, its effects on our health, and the science behind air purifiers.
2. Clean air to take home
Build your own DIY air purifier—it takes just five minutes. Then bring it home to remove PM 2.5 from your home right away!
3. Live tests
Use a laser particle counter to test your new purifier on the spot!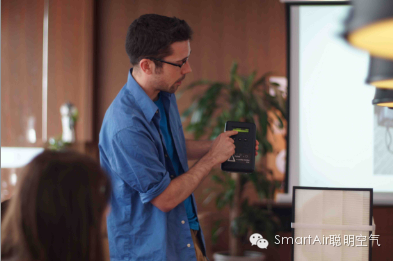 How long do Smart Air HEPAs last? My quest to give a solid empirical answer has now completed 130 days! Gus is still dutifully tracking the effectiveness of the HEPA he's been using in his bedroom since January (with a trip to the US in the middle), calculating the percent reduction in particulates every night. 
I reported a few weeks ago that the HEPA was just as effective at Day 1 and Day 90. Now after 130 days and 951 hours of usage, here's what the HEPA looks like:
Results: At 100 days, the overall effectiveness declined by about 4%. Even so, the HEPA is still removing 80% of .5 micron particles from the overall room air: 
Conclusion: 
1. On the Original DIY, the Smart Air HEPA lasted about 100 days without losing any effectiveness. That was for a total of 729 hours of usage or an average of about 8 hours a day (7.29 to be precise).
2. Between days 100-130, the effectiveness dropped by about 4%. I think it's up to you to decide whether a 4% drop is enough to make you change the HEPA.
3. You can adjust these numbers to the number of hours you use the machine. For example, if you run the DIY 24 hours a day, you can get about 30 days with full effectiveness and at least 40 days with a roughly 4% reduction. 
As I've argued before, I prefer this type of test over the context-less numbers that some big purifier companies give because (1) it is based on air in China and (2) it gives the concrete number of hours you can use it rather than just the number of months. Of course, there will be some variation across different seasons, apartments, and cities in China.
Limitations:
1. This number doesn't necessarily apply to the Cannon. On the one hand, the Cannon filter might have a shorter life because it pushes more air and therefore should collect particles faster. However, our Cannon HEPAs have a pre-filter, which extends the life of the HEPA. The next step is to do longevity tests with the Cannon!
2. Gus changed apartments on Day 102, which is not ideal. However, the average effectiveness didn't seem to be affected by his move (see the points at Day 100 and Day 110). We'll repeat the tests in the future, and that will give us more reliable estimates. 
For now, the test continues! Stay tuned for the next report.
I'm posting the raw data and detailed methods below for fellow nerds.
The air is supposed to be better in the summer, right?
Yikes! I'm blasting my Cannon as I write this. But it's the perfect time to spread the word about our next workshop!
Sunday, July 13th, 7:30-8:30pm
The Bookworm, Building 4, Nan Sanlitun Road, Chaoyang District, Beijing
We'll explain how air filters work, then lead participants in building their own DIY air purifier. Participation fee of 250 RMB includes a free drink courtesy of The Bookworm AND the cost of all materials, so you can take your filter home and start breathing easier right away.

RSVP a spot (limit 30): http://smartairfilters.com/#workshops
Or scan here to RSVP:
When I did my first experiments, several people told me not to publish the data. "Don't give it away for free," they told me. "Use it to make money!"
I decided then that my main goal wasn't to make money. I almost got tricked into paying $1,000 for clean air, and I wanted to help people avoid getting tricked too, so I published the data anyway.
Of course, publishing the
instructions
online has made it easy for people to copy the idea. 还我蓝天 (
Huanwo Lantian
) was one of the first to follow in our
footsteps
, selling a DIY filter a few months back. They even use a screen capture of Gus's appearance on Chinese TV on their shop:
I was curious to see how their filter works, so I decided to order one off of Taobao and put it to the test.
Now I'm in an awkward position because I found that their HEPA was not working nearly as well as my Smart Air HEPAs. It's awkward because, if I publish the data, will people think I'm just trying to attack a competitor?
In the end, I think it's better to publish the results and be honest about my conflict of interest. At the very least, I think people have an interest in knowing how well other DIYs work—especially when some of those websites use graphs that are lifted from my site, which can mislead people into thinking the test results are from their machines. 
And as always, I'm publishing my raw data and testing methods at the end of this post, so fellow nerds can replicate my studies.
Method: My collaborator Anna used the same methods as our earlier tests in her 15m2 room. Anna did five overnight tests with the same Dylos Pro particle counter, and I calculated effectiveness as the percent reduction of particles in the room air, averaging the last three hours (more info). Then I compared the results to my earlier tests in the same room.
Here's what I found: 
Results: The 还我蓝天 DIY removed 21% fewer particles .5 microns and above and 11% less 2.5 micron particles than the Original. 
Is it the fan? The 还我蓝天 fan is slightly smaller than the Smart Air Original, so one explanation could be that the 还我蓝天 fan is just moving less air. Anna tested that by strapping the 还我蓝天 HEPA onto our Original fan.
Here's what I found: 
Result: There wasn't much difference. With the new fan, it was getting 4% more PM .5 and 2% less PM 2.5. Thus, the fan doesn't seem to be the reason.
Is it the HEPA? The second possibility is that the 还我蓝天 HEPA isn't as good. Anna tested the HEPA by doing air outlet tests with a Met One GT-521, which measures down to .3 microns. Anna tested the air coming out of the HEPA for 10 seconds, and I averaged the results from three tests. (More details at the end of the post.)
Here's what I found: 
Results: The 还我蓝天 HEPA performed worse, about 7% lower than the HEPA standard. The major source of the 还我蓝天's poor performance seems to be the quality of the filter. 
Conclusion: In room tests, the 还我蓝天 DIY removes about 21% fewer particles than the Original DIY, and the data suggests that the reason is that 还我蓝天 HEPA is lower quality. 
Now, don't get me wrong. The 还我蓝天 DIY is making the room air cleaner. I'd rather have a 还我蓝天 than nothing. But the results show that this DIY copycat is cutting corners by using cheap HEPAs.
As always, I'm posting the raw data and more detail on the methods for fellow nerds. 
As a nerd who grew up listening to NPR, I was psyched to see Smart Air on NPR/PRI's The World today! PRI journalist Rebecca Kanthor visited our Shanghai workshop and took audio with Henry and Gus.
The most frequent question people ask me these days is: how long does the HEPA last?
This question is important because replacement HEPAs are the biggest long-term cost of clean air. IQ Air charges $370 for its filters. So if you have to replace the HEPA every two weeks, the DIY might not save you money in the long run.
What's Wrong with the Standard Numbers? I've been slow to answer because I wanted good data. Lots of filter companies give a single number (often 6 months), but they don't say whether those numbers are for European air or Chinese air. If they last 6 months in Swedish air, I highly doubt they'd last 6 months in China's thick air. 
Another problem is that "6 months" doesn't tell you how much you can use it per day. Is that 6 months for 24 hours a day? 8 hours a day?
A More Empirical Answer: So to get a concrete answer to this question, I think the best way is to get a new HEPA and test how effective it is every day. Over time, we can see when it starts to lose its effectiveness. 
It's been tough to start that test because I've been busy running tests of new HEPAs, fans, and other purifiers. But thankfully my collaborator Gus volunteered his bedroom as a laboratory, and we now have data from 90 days of tests. 
Limitation: However, before I reveal the results, I discovered a flaw in the study. I was looking at Gus's data, and I noticed the particle counts in his room before he turned on the purifier were a lot lower than they were in my room. Why? 
Then we realized that Gus's roommate was running his large Blue Air 24 hours a day. That made the air in his house cleaner than it would be in a normal house. Fortunately for science, the roommate moved his Blue Air out on Day 57, so we now have a normal testing environment. 
However, this created two limitations in the data:
1. It may inflate our estimates of the longevity of the filter because the air was cleaner than it would be in a normal Beijing apartment.
2. It artificially lowered the estimates of effectiveness for the first 60 days. (At the end of the post, I compare data from when the Blue Air was being used nearby and after it was gone.) This also makes it hard to tell whether there were any slight changes in effectiveness over time.
Gus will start completely new tests after we finish these tests, so we'll have a better answer later. We debated whether publishing this data would be useful. In the end, I decided that it's better to give people some idea of the longevity, as long as I make it clear that there are limitations with the data.
Method: Gus used the Original DIY and the same HEPAs we ship from Smart Air every night in the 12.3 m2 bedroom in his Beijing apartment.
Gus used the same method as my previous tests to calculate effectiveness—the percentage reduction of particulates from the room air overnight. 
To smooth out the variability in any single datapoint, I averaged the effectiveness over each 10-day period.
Here's an example of what one of the 90 days looks like:
Here's what the HEPA looks like after 90 days: 
Results: After 90 days, the HEPA is still getting as many .5 micron particles as in my earlier tests: 
Conclusion: This suggests Smart Air HEPAs last at least 90 days without losing effectiveness. Stay tuned to see how the next 90 days turn out!
Remember: these results can only be generalized to Smart Air HEPAs. HEPAs from different manufacturers vary in thickness and quality.
Number of hours: At the end of 90 days, Gus has used the HEPA for a total of 660 hours, an average of 7.33 hours per day. When we get a total estimate of the number of hours the HEPA lasts, you can plug in the number of hours you use the filter per day to get an exact number of days for your own use.
For fellow data nerds, I'm posting more details about the tests below.